Full Charge Bookkeeping & Payroll Services
Bookkeeping  *  Sales Tax  *  Payroll  *  Payroll Tax  *  Financials
Full Charge Bookkeeping Services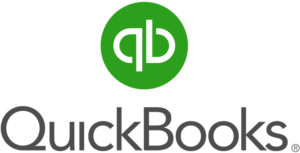 Black Bird Bookkeeping is a full charge bookkeeping company providing complete accounting solutions.  Most companies would rather focus on the passion that started their company and not worry about the accounting side of their business.  Black Bird Bookkeeping provides our clients with the same high level of service and results they would expect from their own internal accounting department at a fraction of the cost. Black Bird Bookkeeping services are designed to ensure your company maintains timely, accurate financial records and reports. We understand that all companies are different in their accounting needs and have different reporting and transactional requirements which is why our flexible approach allows us to tailor our services to suit the needs of your company. All accounting and bookkeeping is done at our office.  A system that compliments your schedule and business is created to ensure the most timely and productive bookkeeping solutions are achieved.
Basic Accounting Services:
General Accounting & Data Entry, Accounts Payable & Accounts Receivable, Sales & Billings, Bank & Other Reconciliation, Basic Financial Reporting.
Reports, Quarterly Filings and Year End:
Budgeting & Business Planning, Sales Tax Returns (monthly, qtrly & yearly), Profit & Loss Reports, Balance Sheet Reports, Overall Company Snapshots.
Additional Accounting Services :
Writing & Mailing Checks, Handling Vendor Inquires, Prepare Invoicing, Handle Customer Collection Calls, Inventory Management, Prior Period Accounting & Bookkeeping.
The Results:
Benefit from a higher level of accounting expertise at a portion of the cost of an in-house accounting and finance department.  Use your time to focus on corporate strategies and core competencies by greatly reducing the amount of executive time required for managing the accounting and finance department.  Know that your financial records are correct, generated in a timely manner, easy to access, and safe.
Payroll, Payroll Tax Returns and Year-End Filings
Complete Payroll Solutions
Black Bird Bookkeeping offers complete payroll solutions for all of your business needs. We support all type of payruns, generate check printing, direct deposit, electronic tax payments and filings, clients and employee online access to paystubs and time entry, emails reminders and more.
Pay Day:
Pay day email reminders to submit hours, Voluntary deductions (Retirement plans, Insurance premiums, etc.), Vacation, sick and holiday tracking, Garnishments, Paycheck & paystub printing, Direct Deposit, All pay types (Salary, hourly wages, bonuses, tips, expenses reimbursements, holiday pay and more), Payments to independent contractors,  Secure client log-in.
Federal Tax Deposits & Filings:
Electronic federal tax payments and filings, 941, 944 and 940 electronic filings, W2's including electronic filing with SSA, Federal W4 and I9 filings along with registration forms.
State Tax Deposits & Filings:
Electronic state tax payments, Electronic state tax form filings, Multi-state support, State deposit coupons, Quarterly & annual filing forms, State new-hire and employer registration forms.
Time Tracking:
Clients' employees can track their own hours, Automatically calculate total hours worked including overtime.
Reports:
Payroll summary, tax and liability reports, Batch printing.
Accounting Integration:
Our payroll integrates with clients using QuickBooks Desktop, QuickBooks Online (QBO), QuickBooks for Mac, Quicken and Peachtree.
QuickBooks Consulting & Training


Got QuickBooks? … Help is here!
Working with small businesses is a true honor and we are grateful for each opportunity.  We succeed in empowering companies with solutions to run and manage their owner books by offering support, training and consultations.  Owner Charlene Hiatt is a ProAdvisor with Intuit and certified in their QuickBooks Programs.  Currently, tranining is available for QBO (QuickBooks Online), QB Desktop, QB Enterprise and QB POS (Point of Sale).  We often have classes set-up for group training and can schedule individual one-on-one sessions that fit your specific company needs. Please contact us for more information.